The Catenians, St. Columba's Social Committee and The Filipino Community all got stuck in to produce the most amazing Day of the Year (so far) – the weather was 'just right' and the food – – – well, it was phenomenal!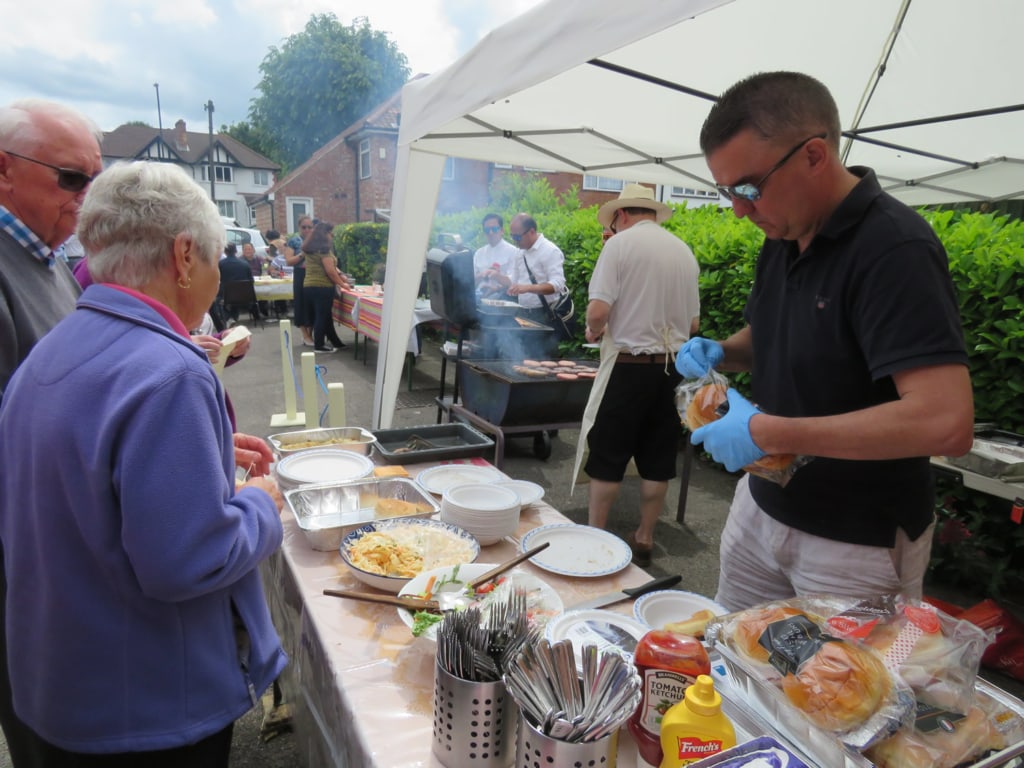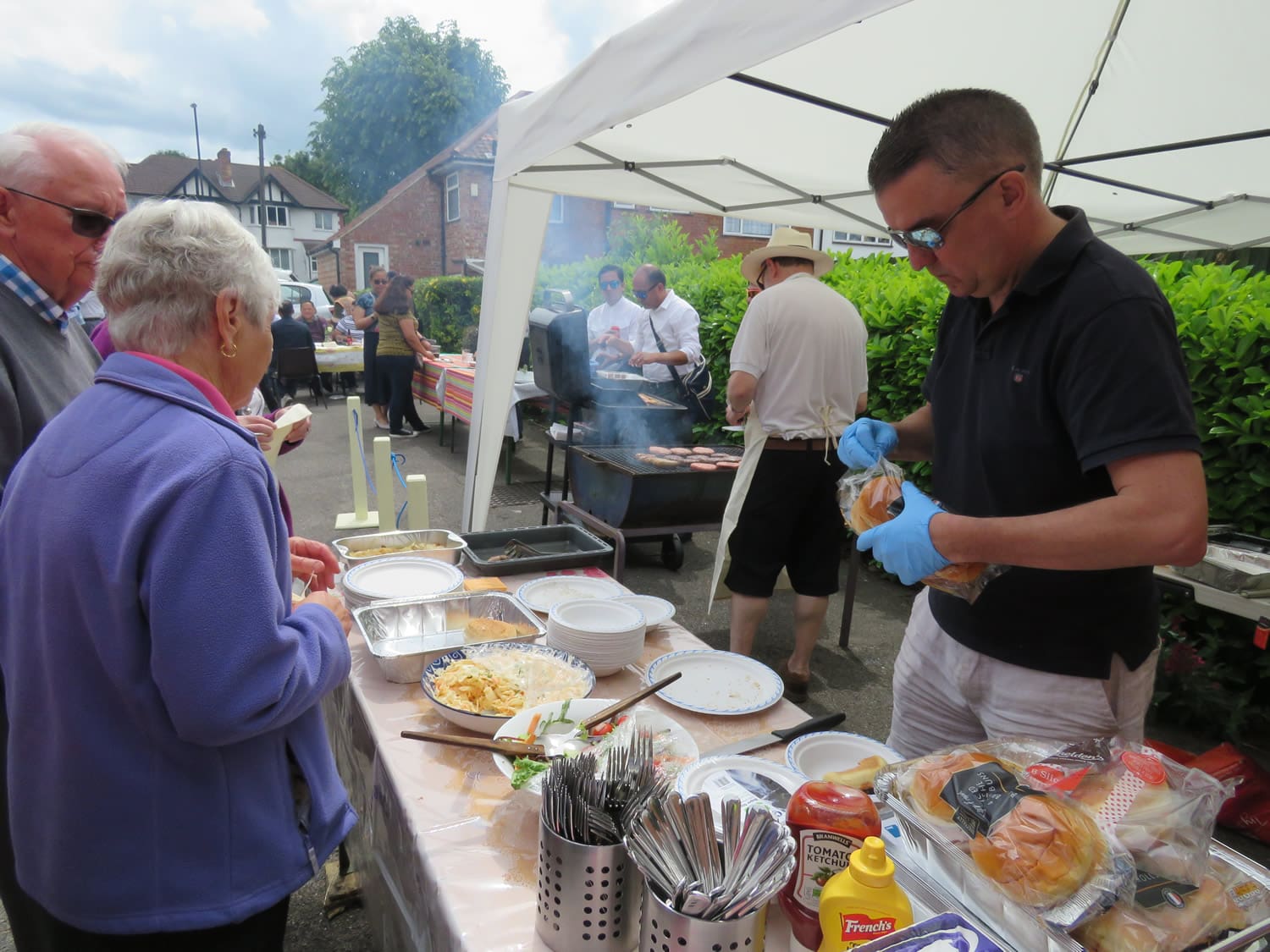 After the 10am Mass the Filipino Community delivered the coffee morning and started their cooking of the most delicious fayre.  They were celebrating various anniversaries themselves so there was plenty of food and people.  Our parishioners were requested to attend from 12:30pm whereby Richard Mills, clad in his BBQ outfit and tongs, was cooking burgers and sausages like Chef James Martin gone beserk!  Richard Pyatt and Phillip Tomei were serving drinks with massive help from John Fennell , Clare Morgado and Kevin Gower.  Fe Perfect was running around like mad with her savoury spring rolls (she's cracking at those) and tempting everyone to come into the hall to taste all the food.  By 1pm the church car park was steaming with parishioners, family, friends, children and Father Roy!  It was amazing, I think at one count there could have been more than 125 people.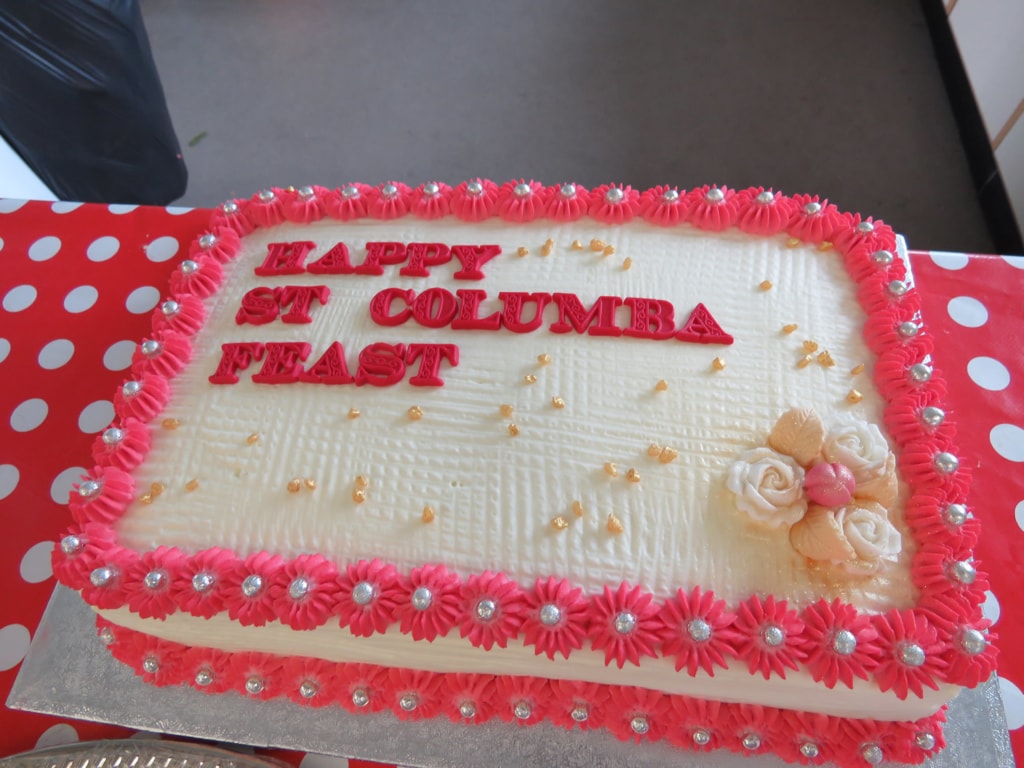 Just as the food was settling on our stomachs and being washed down with very pleasant Prosecco / wine and beer, the Piñata donkey was brought out for the children to smash, blindfolded, with a stick to see if they could release all the sweeties inside.  This went on for quite sometime until Father Roy decided to have a go!  Wow, he got his own walking stick and bashed the daylights out of poor old 'Dobin' and there and behold all the sweets were released.  The children went barmy and all got a fair share of the booty!
A brilliant day – a time to catch up with old friends and new – everyone was so happy.