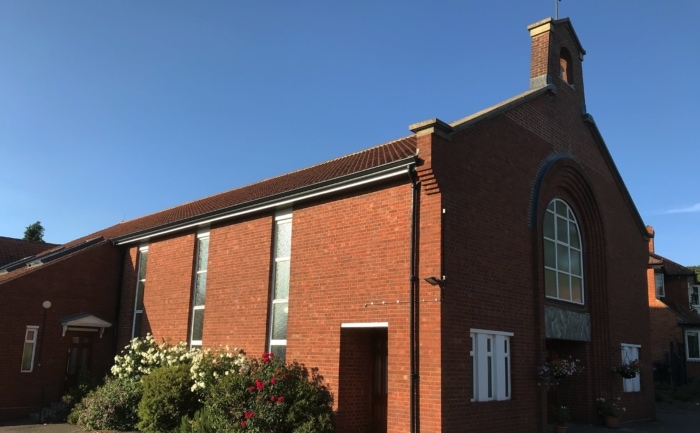 The latest news is that St Columba's may be reopening in early July. Watch this space…
In the meantime, double click here to read on for useful information about: THIS WEEK'S NEWSLETTER – get the latest by clicking on "News & Events" above; SUPPORTING NEEDY LOCAL PEOPLE – where to find the nearest foodbank if you need it and how to help if you don't; YOUR EASTER OFFERING – how to do it. Plus much more…
Be aware of any elderly or sickly parishioners and neighbours and provide assistance and support if possible, even if it is only a phone call.
Selsdon Food Hub: this is a partnership between Contact, Selsdon Centre for the Retired, Monks Hill Food Stop, Churches Together including St Columba's, GP surgeries, Vintage 62, Sainsbury's, Croydon High School, the local Fire Brigade and local butcher Bashford & Co. Selsdon Food Hub delivers free grocery packs and a weekly cooked meal: to benefit or to help phone 020 8651 4944 or email info@selsdoncontact.org.uk
For guidance on worshipping from home visit this website: https://www.youtube.com/embed/71d9p2YDNZg
For helpful advice and suggestions on nourishing your prayer life in the absence of Mass attendance visit the Catholic Truth Society website: www.ctsbooks.org
Remember that St Columba's running costs continue even if parishioners are absent so please consider setting up a standing order for your usual Sunday Mass offering: St Columba's sort code is 60-50-01 and the account number 79124313. Alternatively post a cheque to Fr Roy.
EASTER OFFERING The Offertory collection at Mass on Easter Sunday is traditionally your personal offering to the parish priest, an opportunity to say 'thank you' to Fr Roy for all his good work throughout the year. To make an offering this year, make an online or telephone payment from your bank using the bank account details above (give reference EASTER OFFERING) or post Fr Roy a cheque. Or you could always drop an envelope through the presbytery letterbox.