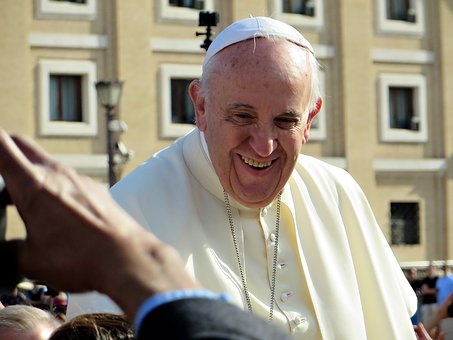 We had four parish meetings to discuss our response to Pope Francis's plea for Catholics to tell him how they think the Church as a whole should change in order to go forward more effectively into the future. Following are the points raised by parishioners. Our response, along with feedback from Catholics all over the world, will be discussed at the Bishops' Synod, headed by the Pope in Rome in 2023…
Having Mass online has been a blessing for those having to isolate but is now perhaps too convenient for those who might otherwise attend in person. Nonetheless it's important for the housebound that we continue to offer Mass online.
Ways and means need to be found to attract young people into the life of the parish.
It's important to bring people together, for example through the UCM, SVP, weekly/monthly coffee mornings, Catenians and events for altar servers.
Greater use of social media is needed for reaching out, especially to young people.
Parish surveys/censuses should be carried out to identify and make contact with the lapsed and better understand people's/group's needs generally.
Parish catechesis and formation are essential. At the moment this is lacking. It is essential in order to build a sense of community. A parish mission statement would help bring focus.
There should be more diverse use of church buildings.
Inclusive language should be the norm in the liturgy.
Women need to be given a greater role in the life of the Church.