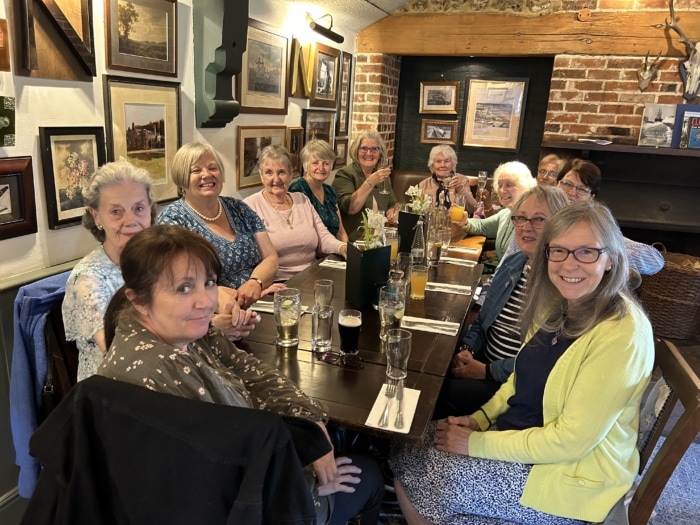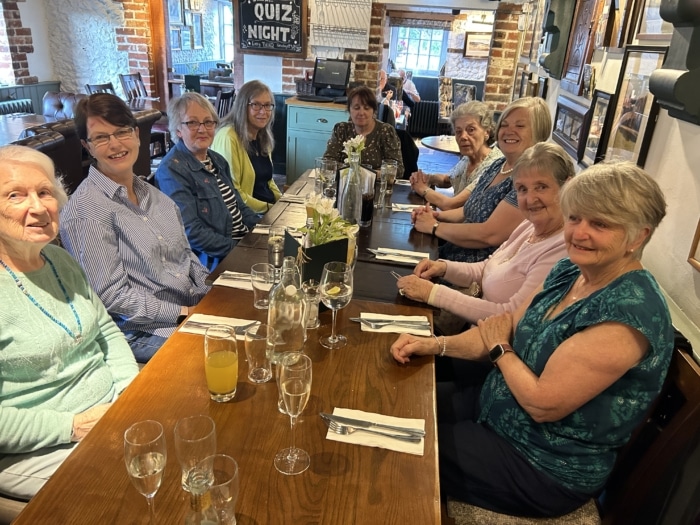 Union of Catholic Mothers (UCM) members enjoy themselves at The Harrow celebrating a summer meal instead of the July 2023 meeting.
This is the final meal the UCM celebrated as the Foundation has now disbanded – we finally said goodbye to our beloved UCM in October 2023.
We handed over the reins to a new group in our church called:- St. Columba's Community Group – which will be open for all parishioners, men and women, to come together and share social events along with bible study groups.  Please see the new group's Minutes taken on 1/11/23.