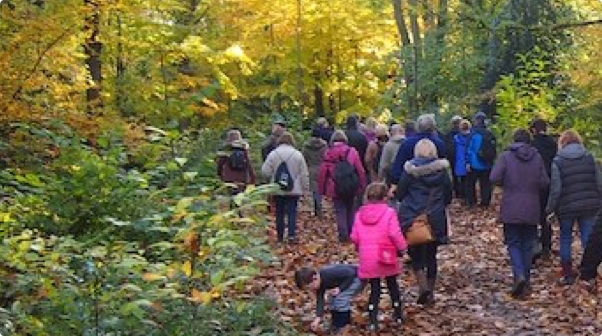 Parish Groups
LADIES WALKING GROUP
The ladies walking group started 14 years ago when some of the women in the parish thought it would be a good way of keeping fit. Starting with short local walks at first it soon progressed to doing five to seven mile walks, stopping for a coffee break or a light lunch.
We walk every Thursday, usually in the countryside although in inclement weather we head into London to walk in the parks or along the riverside around Kingston, Richmond and Hampton Court.
Every year we have a summer outing, leaving our walking boots behind, and go sightseeing and have a decent lunch. We also have a Christmas lunch, usually in one of the South Croydon restaurants so that no one has to drive.
We find it very therapeutic to walk regularly and highly recommend it!
ST. COLUMBA'S PRESBYTERY
37, QUEENHILL ROAD
SELSDON, SOUTH CROYDON
SURREY CR2 8DW
Greater love has no one than this, that someone lay down his life for his friends.