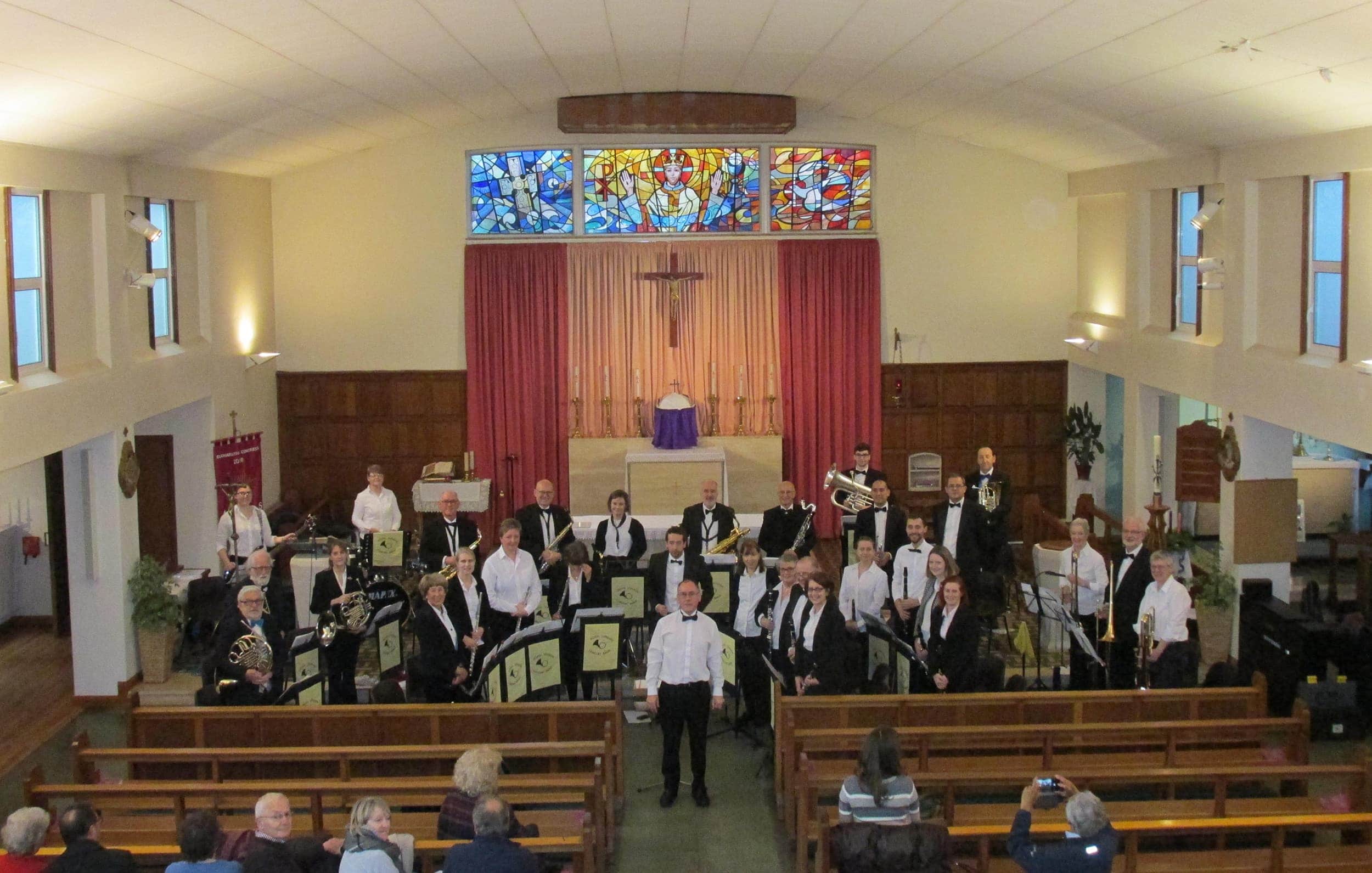 Church Hall Bookings and Events
To hire the church hall you do have to be a parishioner attending Mass at St. Columba's.
As long as the event doesn't not encroach over the hours of church Masses then the hall can be used for anniversaries, parties, Confirmations, First Holy Communions, baptisms, funeral wakes & general church functions.
We require a respect of the equipment in the kitchen, hall and toilets.
If you wish to hire the hall then contact Mrs Gill Tomei to see if the hall is available – 0208 651 4076 or email: g.tomei@btopenworld.com
Events held in the Hall to date – 2019
Sundays
Coffee mornings after the 10am Mass by various groups within the church
Mondays
Brownies meet early evenings
Tuesdays
2 x Keep Fit classes at 10:15am and 12:45pm
Wednesdays
Community Café from 9:30am – 1:30pm
Handicrafts meet every 2nd& 4th Wednesday – they have a table at the Cafe
Every 1st Wed in the month – UCM Meeting at 7:30pm
Thursdays
Catenian Council Meetings once a month in the evening
Fridays
Art Group meet from 10am – 1:30pm
Guides meet from 7:15pm -9:30pm.
Various events within the church's Social Committee will be held on Saturday evenings.
Fayres are held twice a year after the 10am Mass one in May and the other in November.