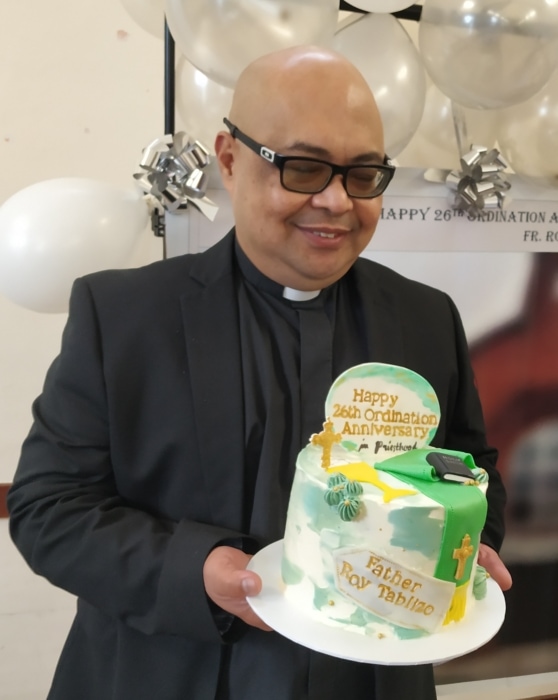 What a party! What a way to celebrate a silver anniversary of ordination to the priesthood (actually it's 26 years since Fr Roy was ordained).
Either way, everyone had a good time on Sunday (the 24th) , not least thanks to our Filipino friends who laid on an absolute feast – including a hog roast. Yum!
Congratulations, Fr Roy. And thank you for all your good work at St Columba's, for your commitment and your enthusiasm and your challenge to us all to live the Good News.