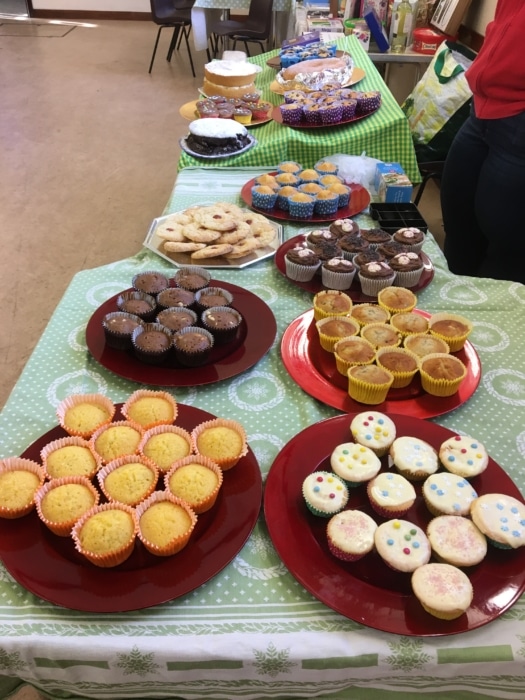 We are a thriving Community Cafe at St. Columba with many new faces from our community coming to share coffee and lunch together.  It would be marvellous to see more of St. Columba's Parishioners there too.  After the morning Mass our Parishioners come in for a coffee and some cake; we then prepare for lunch to be served from 11:45am.  The ambience is fabulous, everyone catching up with news and happy, smiley faces all round.  Plus all proceeds go to charity near and far.
Every first Wednesday of the month, we serve teas, coffees, scones & cake from 10am, also lunches start from 11:45am with soup, mains and a dessert, all at very reasonable prices.
We will be holding the Cafe once a month, every 1st Wednesday in the month – from 10:00 – 13:15 – open to our Parishioners, family and friends and all of Selsdon's Community.
If you would like to volunteer to help in any way, please contact Gill Tomei.