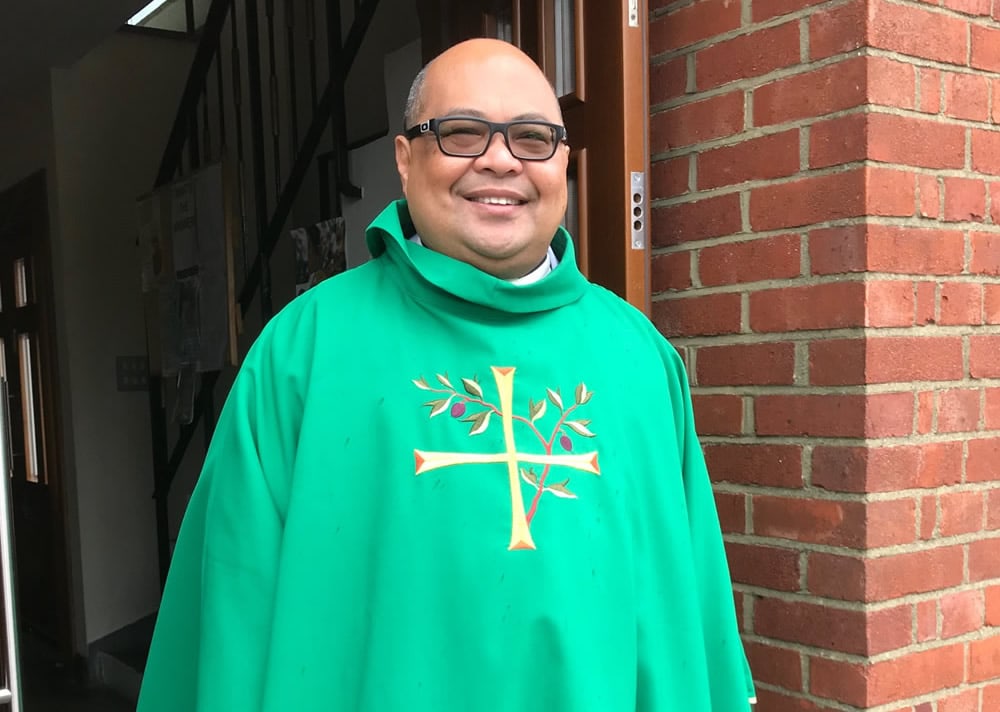 Parish Groups
Croydon Filipino Community
The birth of the Croydon Filipino Community in November 2017 heralded a new beginning for all the members following the arrival of Father Roy Tablizo in the Croydon Deanery. We were excited to have our own Filipino priest.
Father Roy Tablizo, warmly welcomed us with open arms, and offered to celebrate our Filipino Mass in his parish church. Since his arrival, we members of the Filipino Community have a Filipino mass at 12.30pm every Second Sunday of the month. His arrival gave us a lot of consolation because it meant that we do not have to look for a Filipino priest to say the mass for us.
We felt grateful to the parishioners of St. Columba who have welcomed us, to be part of the parish community. We noticed more Filipinos were encouraged to join the community since then. This renewed enthusiasm of the community made us a strong community, this enhanced also our cooperation and participation among our activities.
Like a book, CFCS is a new chapter, with the view, to strengthen and unite the Philippine/ British community in Croydon by extending our hands of friendship, mutual support, understanding, cooperation. Our primary aim is to show our support to the community of St Columba and equally share the burden of building the Christian community.
In addition to that, the community wants to help the Filipino children appreciate more the Filipino culture and values. We hope and pray that the activities of the community will help them experience the Filipino way of life. Hopefully, this approach will encourage them to integrate the Filipino values with the British way of living.
Ms Fe Perfect
ST. COLUMBA'S PRESBYTERY
37, QUEENHILL ROAD
SELSDON, SOUTH CROYDON
SURREY CR2 8DW
BANK ACCOUNT: sort code 60-50-01 account number 79124313
Jesus looked at them and said, 'With man it is impossible, but not with God. For all things are possible with God'.